ELECTRONICS – ELECTRICAL ENGINEERING – DIGITAL TRANSFORMATION – ROBOTICS – AUTOMATION
ELECTROSUB's target group of sponsors/exhibitors are companies, institutions and organisations interested in producing products and services based on technical solutions in these industries, whether as designers, researchers, developers, manufacturers, service providers, trainers, traders,or in any other way.
AS A SPONSOR
Sponsors have a privileged status and are given special attention.
Levels: diamond, gold, silver, bronze and supporter
In terms of sponsorship, the diamond sponsorship category will be introduced, offering the possibility of a large stand (20 m2) and several presentations at the same time. Gold sponsors can choose between a larger stand and one presentation or a smaller stand and several presentations for the same fee.
Sponsorship packages offer business, professional and public relations benefits, including the opportunity to present at the conference, an exhibition stand, advertising in the catalogue, etc.
Sponsors are also exhibitors.
AS AN EXHIBITOR
Exhibitor packages include the space fee and the unit stand fee, in the size ordered.
To encourage SME participation and for those whose profile does not require a classic exhibition stand or who just want to experience the benefits of Electrosub, we are introducing the economical Eco-stand.
PACKAGE PRICE
The package price includes the space fee and the unit stand fee. (see the application form)
UNIT STAND content: carpeting, 2,5m high Octanorm white walls, 1m2 lockable storage ,30 cm wide, grey fascia in 3m high including a lightbox with company name, on corners painted pillars , 1 pc triple distributor, 1 LED spot (2250 Lm)/ 4,5 m2, 1 Octanorm infocounter with black sides on the front with company logo, 1 pc table, 4 pcs chairs, 3 storage shelves, 1 rack and 1 trash can. (from 18 m2, 2 meeting sets and 2 m2 storage)
ECO BOOTH content: carpeting, 1fm 3m high Octanorm white back wall, on the top of the wall with company name graphic, 1 triple distributor at the wall, 1 arm lamp, 1 lockable Octanorm infocounter with black sides on the front with company logo, 1 Octanorm counter at the wall, 1 pc table, 4 pcs chairs.
Additional services: such as graphics, showcases, TV, additional installation elements, etc. can be requested.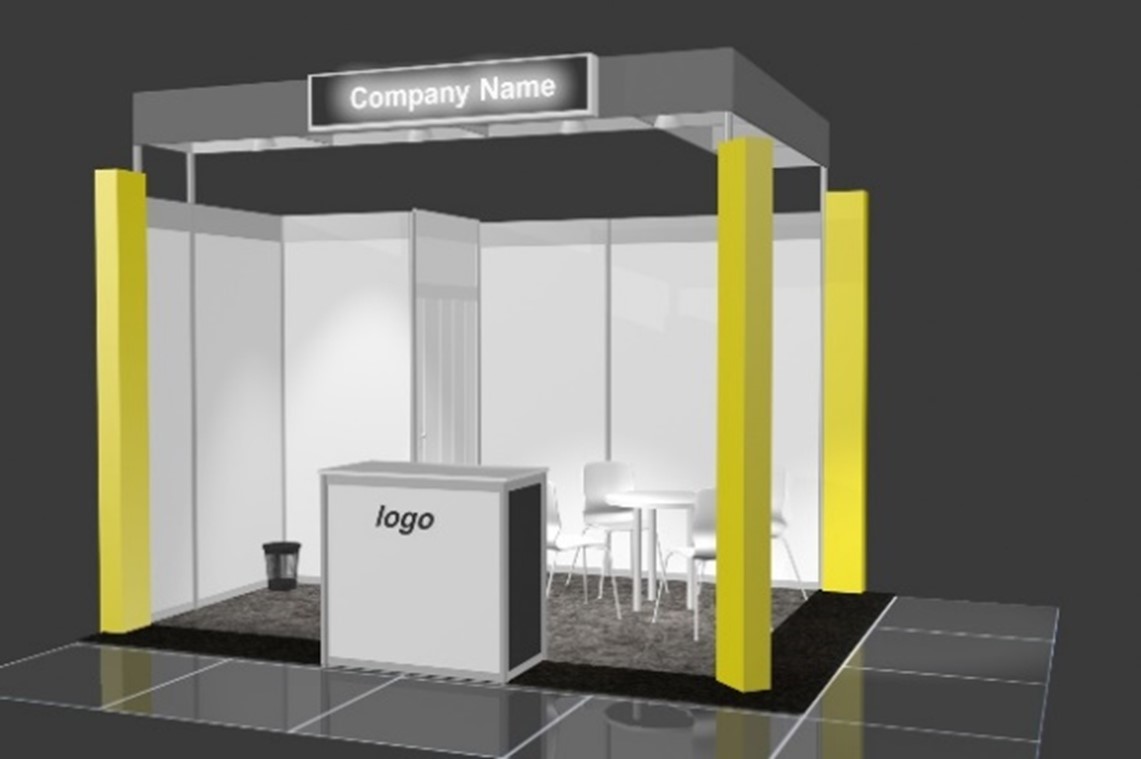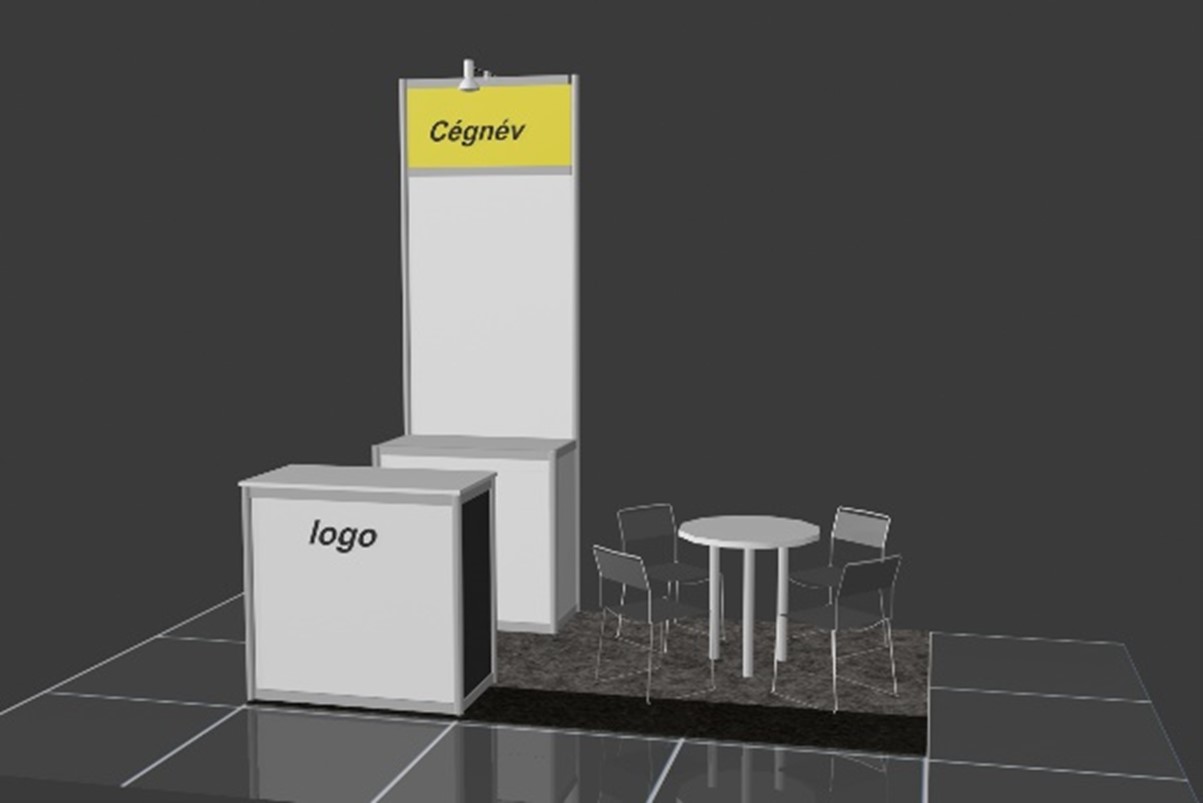 If you need more information as a sponsor, exhibitor or visitor, please contact us!